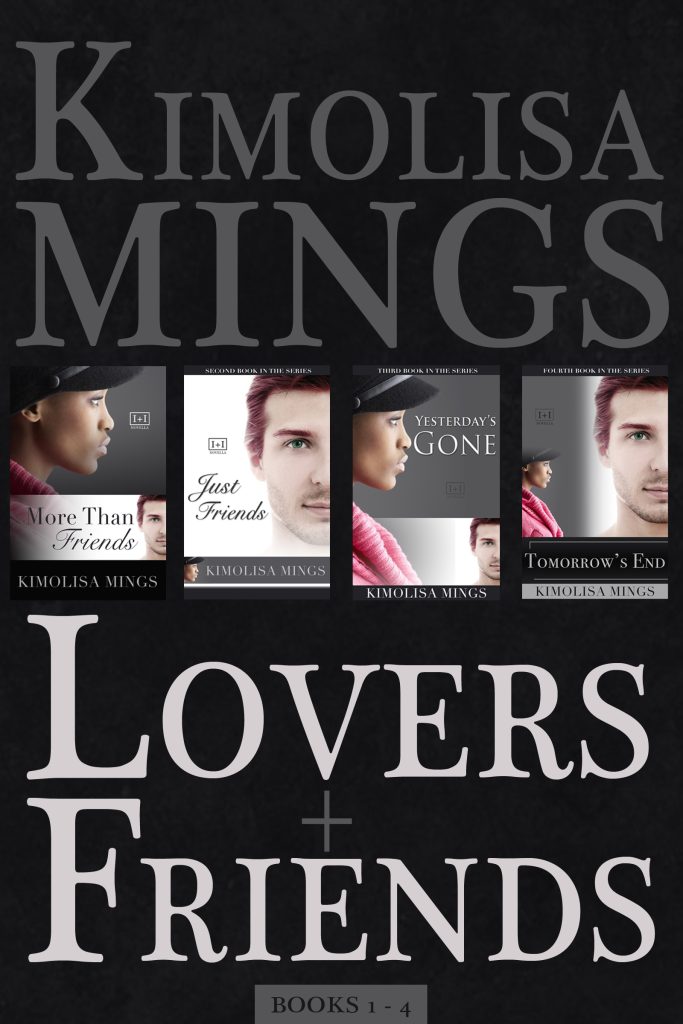 The Complete Series
MORE THAN FRIENDS
Imani James, a grad student, wasn't looking for love but discovers that Mr. Right is right at her fingertips. Ian Hunte, a law student, values his friendship with Imani, but wants to be more than friends. Rejected, he looks for love elsewhere but discovers that the only woman he wants is Imani. Can he convince her to see him as more than a friend?
JUST FRIENDS
Friends now lovers, Imani James and Ian Hunte are facing an unexpected threat to their new relationship. Ian is about to be a father and Imani is not the one pregnant with his child
YESTERDAY'S GONE
From the ashes of an old relationship emerges a new one, but with it comes unresolved hopes and fears. With thousands of miles between them, Imani James & Ian Hunte reunite, but Ian wants love and Imani believes she wants friendship. When she, at last, comes to terms with her true feelings, is it too late?
TOMORROW'S END
Leading separate lives, Imani James and Ian Hunte have moved on from a relationship that can never be, but when faced with life and death, they are forced to come to terms with their true feelings for each other.
A Friends to Lovers BWWM Romance available through
Amazon (US) | Kobo | Barnes & Noble |
Apple Books | Smashwords
---
Other Books in the Series