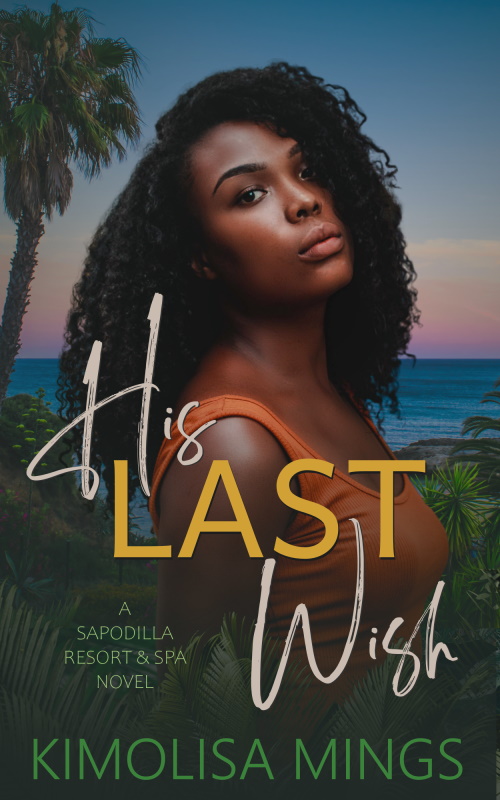 Book #2 of the Sapodilla Resort & Spa Series
A Contemporary Caribbean BWWM Romance
When he asks her to destroy the one thing she truly wants…
As his dying wish.
Belinda Bembridge's perfect life falls apart when her perfect husband, Kwame, is struck down at the side of a dirt road. And on his deathbed, he asks her to do the unthinkable.
How can she say no when it's Belinda's fault Kwame is dead?
As she is about to grant his final wish, Belinda discovers that her husband is far from perfect.
And with the help of Ryan Carlson, a man with his own struggles, Belinda goes in search of the truth, only to find the very thing she desires.
Unpredictable and heart wrenching
Real and messy
His Last Wish, book 2 in the Sapodilla Resort & Spa standalone series, is the story of a woman desperate for the one thing she truly wants but had denied herself.
A Contemporary Caribbean BWWM Romance available through
Amazon (US)
---
Other Books in the Series