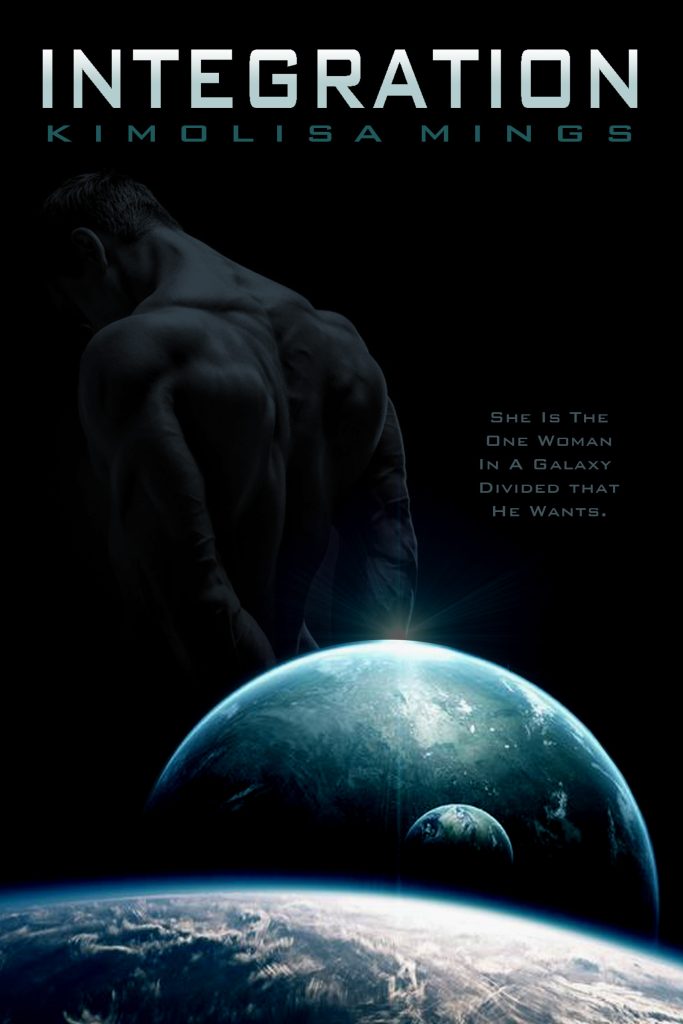 Book #1 of the Integration Series
A BWWM, Erotic, Sci-Fi Romance
Is it lust or is it prophecy…
In a galaxy divided by race, can a black doctor looking for a cure allow herself to give into her attraction to a white ambassador whose missions takes him beyond their stars?
Upon his return from from a mission to a neighboring galaxy, Ambassador Helix Thorne finds himself drawn to the daughter of the Zaiu Ambassador. Wanting to spend more time with Dr. Selassie Ousab, he invites her to his home in the rural lands. In their short time together, he falls in love with her, but in a segregated galaxy, there is no place for their love.
Visiting her father in the Sira solar system, Dr. Selassie Ousab is looking for a cure for her people, the last thing she expected to find was love. During her stay at his home, Selassie gives in to her attraction to the ambassador, but is conflicted. Is her attraction genuine or is it part of an ancient prophecy? Is it lust, love or a prophecy that would lead to the integration of a galaxy? Does the doctor even have a choice in the matter?
When all seems impossible for the forbidden lovers, help comes from the most unexpected corners of the universe.
A BWWM, Erotic, Sci-Fi Romance available through
Amazon (US)
---
Other Books in the Series